CapEd's Adjustable Rate Mortgage or ARM
Published on Wednesday, July 20, 2022
Estimated read time: minutes
Content last updated on Monday, July 25, 2022
Publicado el 3 20 de 6 de 2022
El tiempo estimado de lectura es de: minutos
Contenido actualizado el 1 25 de 6 de 2022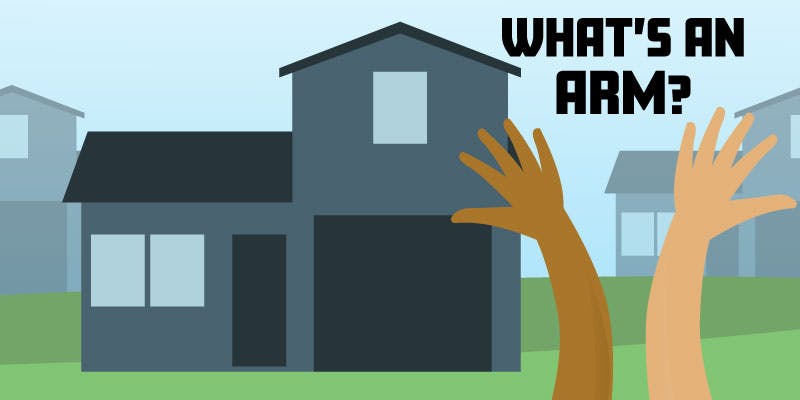 What is an ARM and why is it beneficial? Besides being able to wave hello or high five people with, in the financial world, an ARM is an Adjustable Rate Mortgage. This type of mortgage generally starts at a lower interest rate and then adjusts periodically depending on the type of ARM you chose.
An Affordable Rate, Less Than an ARMs Length Away
The different types of ARMs can be identified by the numbers that precede it. The most common ARMs you'll see are 3/1, 5/1 or 7/1. The first number signifies the number of years the interest rate at closing remains fixed. The second number is the number of years in between interest rate changes after the initial fixed term expires. A 5/1 ARM, for example, would have the same interest rate for five years after closing, and then the rate would adjust every year after that. In other words, the interest rate would be subject to change annually after the first five years.
The Smart ARM
What's cool about CapEd, is that we offer a less common ARM, the 5/5 ARM. This rate is locked in for five years and then adjusts every five years. Another reason the CapEd 5/5 ARM would be beneficial to potential home owners is that it caps out at a certain percentage. Your 5/5 ARM rate can't increase more than two percentage points at each adjustment with a 6% lifetime cap. It's basically the smartest ARM because it'll be 15 years before your rate can max out.
5/5 Would Recommend
Now you might be asking, who does this benefit? This type of mortgage is recommended for people who have different short-term mortgage needs, such as:
If you're a first time home buyer
If you're expecting your family size to increase or decrease
If you're expecting your income to increase
If you are likely to move out of the area or be transferred
If you believe current rates will decrease
Let Us Lend You a Hand or an ARM!
If home ownership is a goal you're hoping to achieve sooner than later, we definitely recommend checking out our ARM rates and speaking to one of our amazing Mortgage Loan Officers . Already a home owner and thinking this sounds pretty good? You can also refinance into an Adjustable Rate Mortgage! With an ARM, you can have a lower rate which also means a lower monthly payment! Your home loan shouldn't cost you an arm and a leg. Enjoy a lower rate and lower payment for a few years with an ARM so you can continue to build your savings or make extra payments toward other debts while still enjoying a home of your own.