Manage Your Finances Using CapEd eAlerts
Published on Thursday, May 14, 2020
Estimated read time: minutes
Content last updated on Wednesday, February 24, 2021
Publicado el 4 14 de 4 de 2020
El tiempo estimado de lectura es de: minutos
Contenido actualizado el 3 24 de 1 de 2021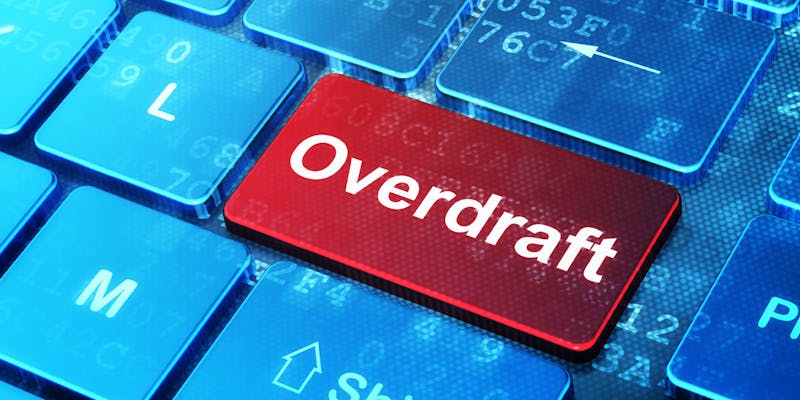 Especially in today's economy, financial concerns are at the top of everyone's mind, and we want to make sure our members understand the tools at their disposal to manage their accounts successfully. If you're concerned about overdraft fees, here's how to help yourself avoid them:
Setting Up Notifications in eBanking
Account alerts are handy for helping you manage your finances because they allow you to stay on top of your balance without having to log into Mobile Banking after each transaction. First, you'll need to enable Account notifications in Online Banking through your desktop.
How to Set Up Notifications
Log into eBanking at capedcu.com.
On the Accounts Dashboard, click on your name in the top right corner of the page and select Settings from the drop-down menu.
Click on the Notifications tab to reveal the notifications available to you in Online Banking.
Accounts Notifications include:
Automatic Deposit Alert
Automatic Withdrawal Alert
Balance Alert
Balance Summary Alert
Debit Card Purchase Alert
Insufficient Funds Alert
Transaction Alert
Select the gear next to the alert you'd like to enable and toggle the switch icon to "ON."
Select the account(s) that you'd like to receive alerts for and click the Save button.
Then select the type of notification you would like to receive: email or Push notification on you mobile device.
For Push notifications, you'll also need to select the device on which you'd like to receive notifications based on the mobile devices where you have downloaded the CapEd Mobile Banking App.
Avoiding Overdraft Fees
Now that you know how to set up notifications, you can use two specific notifications to help avoid overdraft fees:
1. Balance Alert
For each account you'd like to receive a Balance Alert for, input an amount that you'd like to be notified about reaching or exceeding when your balance goes above or below that number. Tracking when you reach a certain balance above a specific number is a great way to track your savings goals, too!
2. Insufficient Funds
If you're concerned about going in the negative with a purchase, you can turn on the Insufficient Funds alert. This will notify you when the selected account no longer has available funds.*
Edit Your Alerts in Mobile Banking
Once you have your Notifications enabled in eBanking, you can toggle these notifications on and off in the CapEd Mobile App in your Notification settings tab.**
Log into the CapEd Mobile App.
From the widget menu at the bottom of your screen, select More.
In the widget menu, scroll down to the bottom and select the drop-down arrow to reveal "Others."
Select "Settings"
From the Settings menu, select Notifications
Toggle each of the notifications you have enabled on and off in this menu.
Managing Your Funds
Even if you have eAlerts set up in eBanking, it's always a good idea to check your accounts regularly to stay ahead of your finances and to understand your financial well-being.
If you have any questions about the setup process or about managing your financial accounts, we have answers. Give us a call or send us a secure message through the Live Chat on our website during business hours and we'll be happy to walk you through setting automatic notifications.
*Not all eAlerts occur in real-time. For example, Insufficient funds notifications are sent in a batch every 12 hours.
**Alerts cannot be enabled in the CapEd Mobile App unless you have applied them to an account in eBanking on your desktop.