Thank You For Helping Us Reach 100K!
Published on Monday, November 04, 2019
Estimated read time: minutes
Content last updated on Wednesday, February 24, 2021
Publicado el 1 4 de 10 de 2019
El tiempo estimado de lectura es de: minutos
Contenido actualizado el 3 24 de 1 de 2021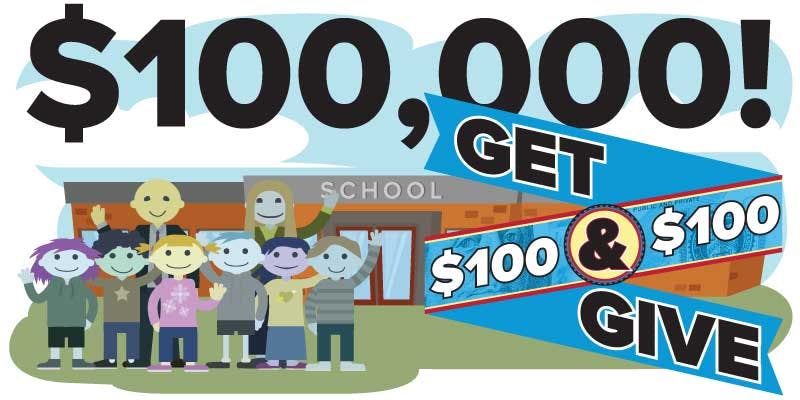 We are excited to announce that since the start of the Get $100 & Give $100 program in April 2018, CapEd members who opened High Yield Checking™ accounts have helped us raise $100,000 for educators in Idaho!
The Get $100 & Give $100 program gives each member who meets qualifications for their High Yield Checking™ account in the first three months after account opening $100 for themselves and $100 to give to any school and program in Idaho regions three and four.
Where The Dollars Went
The dollars given so far have gone to more than 36 programs at 278 schools in 86 school districts in Idaho, supporting athletics, Career and Technical Education (CTE) and music programs, as well as robotics, speech and debate and more! Thank you to all of our members who have helped make such a significant, positive impact on Idaho's Education Community.
How will you give your $100?
We invite all those who are thinking about opening their first CapEd High Yield Checking™ account to take the opportunity to give and receive this awesome reward! Get the Promo Code for your chosen school and program and then request your High Yield Checking™ account online today!