Questions About Your Stimulus Check?
Published on Friday, April 03, 2020
Estimated read time: minutes
Content last updated on Thursday, September 08, 2022
Publicado el 5 3 de 3 de 2020
El tiempo estimado de lectura es de: minutos
Contenido actualizado el 4 8 de 8 de 2022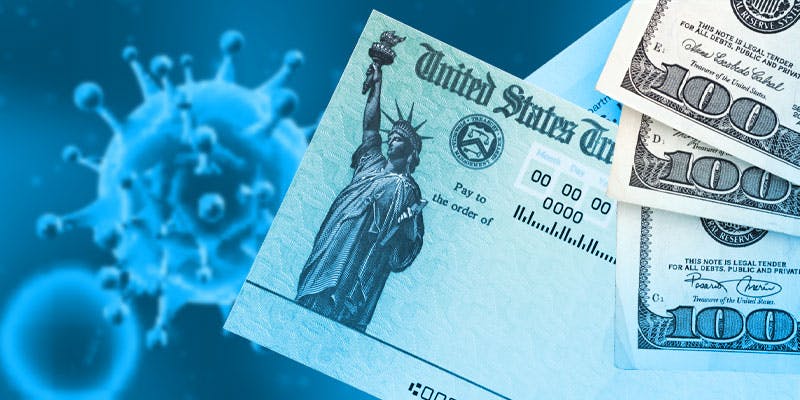 When you're looking for answers about stimulus checks, it's often best to go straight to the source.
The IRS Is Your Best Resource
The government has begun distributing stimulus checks to individuals throughout the United States. If you will be receiving your Economic Impact Payment (EIP) via direct deposit, you can check to see whether your payment has been received by logging into online banking or your mobile banking app and reviewing the deposits on the checking account you elected to receive your payment. If you have not yet received your payment and you're wondering about the status of your stimulus check, visit www.irs.gov/coronavirus/economic-impact-payments for more information.
The IRS has published FAQs on their website that answer many taxpayer questions, such as who is eligible for the stimulus, what to do if you aren't typically required to file a tax return, and how to set up direct deposit with the Internal Revenue Service to receive your stimulus check sooner than by snail mail. Find out the answers to your IRS stimulus questions on their FAQ page .
Tax Filing Status And The Stimulus
In general, US citizens and residents fall into one of two categories when it comes to taxes. "Filers" are those who are required to file taxes. "Non-Filers" are those who don't need to file because they don't meet the minimum gross annual income to report or they are excused from the filing requirement for other reasons.
Filers: If you filed your taxes in 2018 or 2019 and your mailing address and direct deposit information haven't changed, you don't need to take any further action to receive your EIP. If you filed your taxes in these years and you'd like to receive your stimulus payment via direct deposit, but you have not received your refund via direct deposit in the past, the IRS needs to know your payment information.
Non-filers: If you're in the tax bracket where you don't usually need to file taxes and you're still eligible to receive the EIP, the IRS needs to know your payment information.
Before You Throw Out That Debit Card Mailer
The IRS is sending some second round Economic Impact Payments as prepaid Debit Cards for expediency. Before you throw out that unexpected debit card mailer, double check it isn't your stimulus payment. Visit the IRS website newsroom (using the previous link) to learn more about the second round of stimulus.
Need help using your card? Visit eipcard.com for more information.
We're Here to Help
If you'd like to set up direct deposit for your check, but you're not sure how, visit CapEd's how-to blog post to learn more. And while you're waiting for your check, make sure you're diligent in scrutinizing potential scam attempts.