Marketplace Branch Temporary Closure Feb. 1 to March 1, 2020
Published on Friday, January 10, 2020
Estimated read time: minutes
Content last updated on Wednesday, February 24, 2021
Publicado el 5 10 de 0 de 2020
El tiempo estimado de lectura es de: minutos
Contenido actualizado el 3 24 de 1 de 2021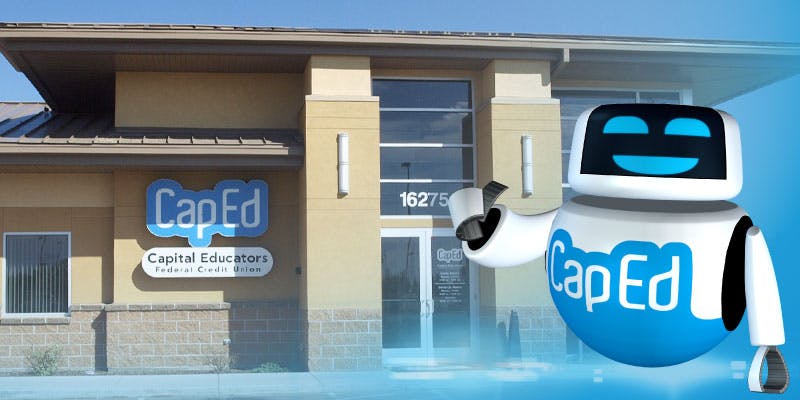 We have some exciting news! We are remodeling our Marketplace Branch to improve our Nampa members' in-person banking experience. As a result, we'll be temporarily closing the Marketplace drive-through and branch from February 1 to March 1. Don't worry, you'll still have banking options available at this location during construction.
Drive-Through and ATM Access
The drive-through at Marketplace will be remodeled first, which means both lanes will be closed on Saturday, February 1, but the lobby will be open from 10 am to 3 pm. The drive-through will then reopen on Monday, February 3 during normal business hours. Marketplace's exterior ATM will be unaffected by the remodel, so it will continue to be open and available to use.
Temporary Marketplace Branch Closure
The lobby and teller line of the Marketplace branch will be remodeled from February 3 to March 1, which means the branch lobby will be closed to foot-traffic during this time. If you prefer to bank in-person rather than using the drive-through or ATM, our South Nampa branch is ready and able to help our Nampa members with their banking needs. The South Nampa branch will have extended Saturday hours during construction from 10 am to 3 pm to help accommodate your schedule.
Construction Drive-Through Hours at Marketplace
February 1: Closed
February 3 onward:
Monday through Thursday - 9 am to 5:30 pm
Friday - 9 am to 6 pm
South Nampa Saturday Hours During Construction
Saturday, February 8, 15, 22, and 29: 10 am to 3 pm
Safe Deposit Box Holders
If you have a Safe Deposit Box at the Marketplace branch, you may make an appointment to access your box during the remodel period. Because you will be entering an active construction zone, you will be required to wear protective safety equipment. Contact us for further information.
Branch Reopening
The Marketplace branch will fully reopen on Monday, March 2, at which time we hope you'll stop by to experience the new interior! After the Marketplace reopening, our South Nampa branch will return to its normal business hours: Monday through Friday, 9 am to 5 pm.
The New Design
The new Marketplace branch design will improve member experience by moving traditional transaction processing to Teller pods in the front of the lobby and positioning our Personal Financial Representatives (PFRs) in a lower-traffic area. This way, we will increase the efficiency of quick transactions like deposits or withdrawals, and create a more private environment for transacting with our PFRs. All services available prior to remodel will be available in our updated environment.
Questions?
If you have any questions or concerns about how the temporary branch closure will affect you, please give us a call at (208)884-0150, or reach out to us through the chat function on our website. Our Contact Center Representatives will be happy to assist you between the hours of 8 am and 7 pm on Monday-Friday, and between 10 am and 3 pm on Saturday.