COVID-19 Resources For Business Owners
Published on Tuesday, March 24, 2020
Estimated read time: minutes
Content last updated on Thursday, September 08, 2022
Publicado el 2 24 de 2 de 2020
El tiempo estimado de lectura es de: minutos
Contenido actualizado el 4 8 de 8 de 2022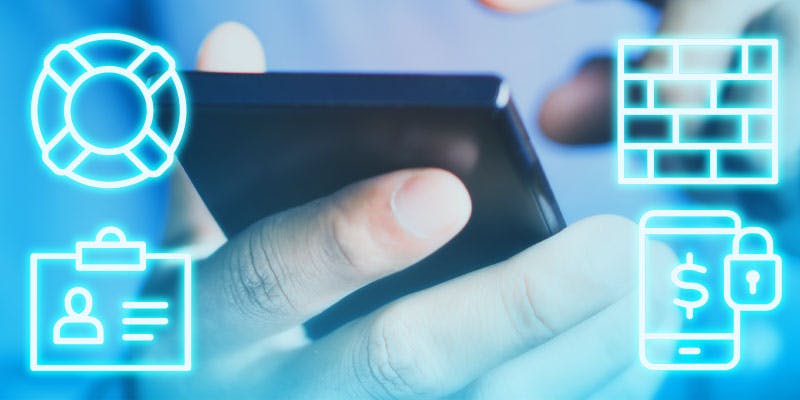 In these uncertain times, CapEd is here to help you keep your business informed with your options in times of need. Our credit union offers a variety of tools and services for our business members with mobile and remote banking options.
CapEd Resources for Businesses and Organizations
ACH Origination:
Pay employees with direct deposit.
Create custom templates and upload payee files directly from your eBanking account.
Remote Deposit and Mobile Deposit:
Deposits checks remotely from your smartphone with the CapEd Mobile Banking App or with a desktop check scanner.
Merchant Services:
Set up online payment portals on your website or configure other options with the appropriate equipment to collect customer payments remotely.
Payment Protection Program (PPP): If you're a local small business and a member of CapEd Credit Union, we're here to help. Find out more about the PPP application process on our COVID-19 page.
Contact our Treasury Management Department with questions or for more information on our business member offerings.
Government Resources
Even outside of CapEd, there are great resources for organizations through the federal government.
Small Business Administration Economic Injury Disaster Loans
The Small Business Association (SBA) has helped small business owners reach their goals since they first opened their doors in 1953. This cabinet-level federal agency provides counseling, capital, and contracting expertise to small businesses owners and is dedicated to helping them through crisis that effect their financial standing, such as the Coronavirus Pandemic.
All counties in the State of Idaho are eligible for an SBA Economic Injury Disaster Loans (EIDL). EIDLs offer up to $2 million in assistance to small businesses to help overcome the temporary loss of revenue due to disasters like the current economic downturn due to COVID-19. You may find information about the EIDL in the SBA's March 12, 2020 press release and on the SBA's Conoravirus (COVID-19) page , and you can apply directly for an EIDL with the SBA at https://disasterloanassistance.sba.gov/ela/s/ .
Centers For Disease Control and Prevention
If you're looking for the most current and trusted resource for information regarding the COVID-19 Pandemic, visit the Centers for Disease Control and Prevention (CDC)'s web page, Interim Guidance for Businesses and Employers .
Other Business Resources To Consider