RV, Boat and Powersport Loan Promotion 2019
Published on Tuesday, March 19, 2019
Estimated read time: minutes
Content last updated on Wednesday, February 24, 2021
Publicado el 2 19 de 2 de 2019
El tiempo estimado de lectura es de: minutos
Contenido actualizado el 3 24 de 1 de 2021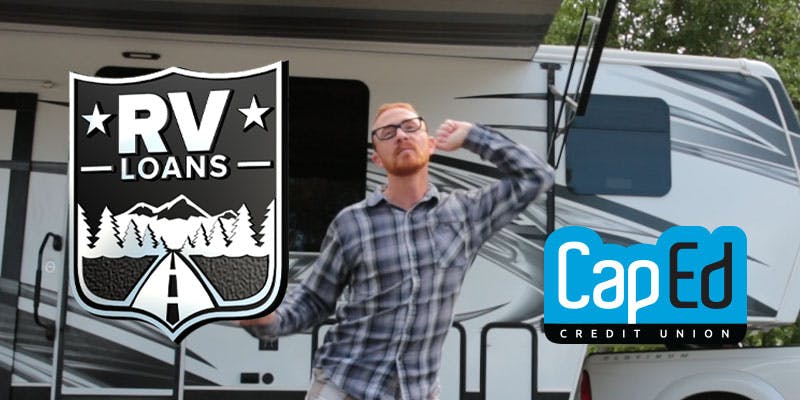 We made it through the winter blahs and are finally enjoying the full swing of spring!
RV/Boat Loan Promotion 2019
Thank you to all CapEd members who took advantage of our RV/Boat Loan promotion from January to mid-March! We're grateful to have helped prep you all for some awesome spring and summer memory-making in your new boats and recreational vehicles.
Below you'll find a few of the happy members holding their CapEd Dry Bags full of boat and RV essentials to set them up for some solid adventuring. Putting a smile on your face and financial power in your pocket is why we do what we do, and we thank you for your membership!
Boat, RV and Powersport Financing at CapEd Credit Union
Our RV/Boat Loan Promotion is over for 2019, so we're no longer distributing dry bags at loan closing, but we've still got the same great loans available to finance the recreational vehicle of your dreams! If you're looking for RV financing, check out a CapEd Boat, RV, and Powersport Loan. Our expert lending staff will be happy to answer all of your questions and help you get ready for your next outdoor adventure. Contact CapEd for more information.
CapEd Starter Kit Recipients