A Great Last-Minute Gift for the Holidays
Published on Friday, December 20, 2019
Estimated read time: minutes
Content last updated on Wednesday, February 24, 2021
Publicado el 5 20 de 11 de 2019
El tiempo estimado de lectura es de: minutos
Contenido actualizado el 3 24 de 1 de 2021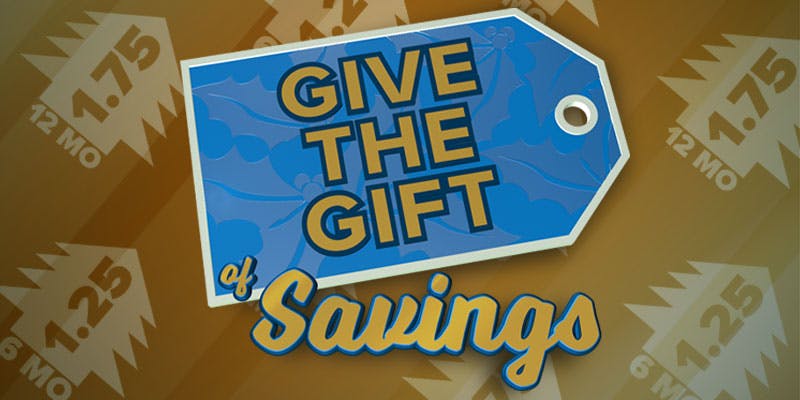 Does your child or grandchild have enough stuff? We hear you. It's hard to get the younger members of your family a gift they'll actually use or that they'll find valuable. This holiday season get them the gift of a Certificate--the Smart Step Certificate. 

This isn't your average "gift certificate." A CapEd Smart Step Certificate is a special account that can be opened by or for members under age 25. All you need is a minimum deposit of $250 to open a 6 or 12-month certificate account that will give your loved one a head start on saving. 
Simple. Meaningful. Perfect to empower the young person in your life to start saving for the future. See CapEd's Smart Step Certificate rates and request a Smart Step Certificate Account online today.
Contact Us
We're full of great saving and giving ideas. Contact CapEd with any questions about how you can help your little--or littler--ones save this season.