Drive-Thru and ATM Services Available
Published on Thursday, March 26, 2020
Estimated read time: minutes
Content last updated on Wednesday, February 24, 2021
Publicado el 4 26 de 2 de 2020
El tiempo estimado de lectura es de: minutos
Contenido actualizado el 3 24 de 1 de 2021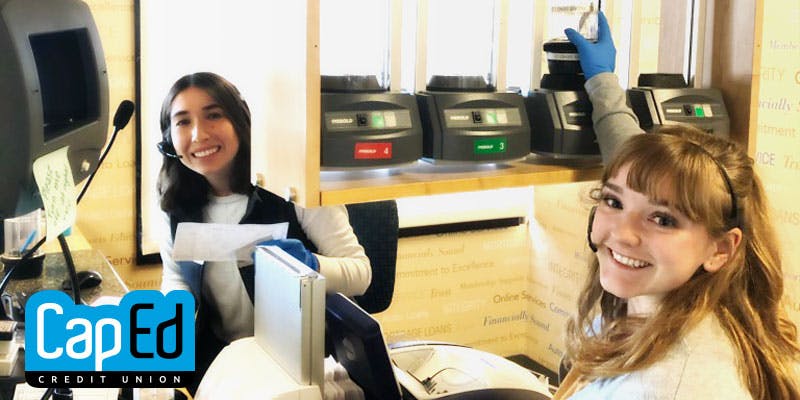 Due to health concerns and to minimize the spread of COVID-19, our branch lobbies are currently closed. For any member who wishes to visit a branch to bank in-person, our drive-through and ATMs are still open to meet member needs.
Drive-Through Services
We are now accommodating the following services through our drive through:
Increased cash withdrawal limits based on branch location and cash inventory (physical ID verification required)
Debit card printing
Gift/Travel Card purchase
Cash Advances
Account closures
Statement/Account History printing
Lobby Access By Appointment Only
If you have set up an appointment through our Contact Center to visit the lobby for an urgent need, please present your photo ID at the door so we many confirm your identity and we will let you in.
If you have not yet set an appointment and feel you need to come into the branch, please call our Contact Center at (208)884-0150 to schedule your lobby access. The lobby services we are offering by appointment are:
Safe Deposit Box access
Notary service
Special circumstance interactions & transactions requiring lobby access
We sincerely apologize for any inconvenience you may experience due to these unique circumstances. If you have any questions or concerns, feel free to call our Contact Center during business hours and we will do our absolute best to accommodate your needs.
Thank you for your continued understanding and for being such awesome members. Stay healthy!