This Contest Goes To 11
Published on Tuesday, November 03, 2020
Estimated read time: minutes
Content last updated on Wednesday, June 08, 2022
Publicado el 2 3 de 10 de 2020
El tiempo estimado de lectura es de: minutos
Contenido actualizado el 3 8 de 5 de 2022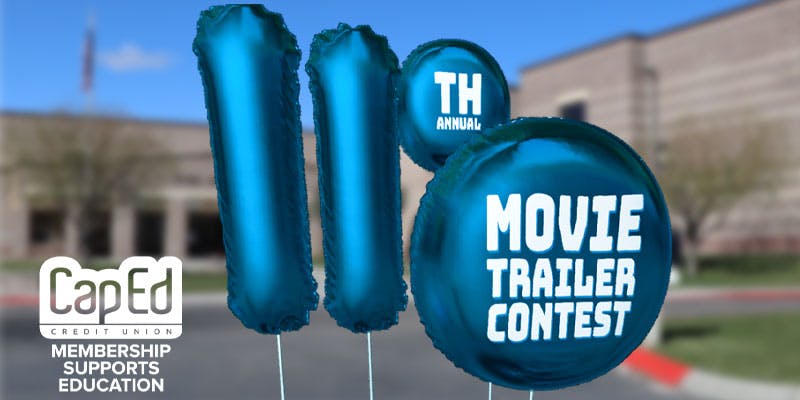 Movies are great for lots of reasons, and one of the greatest ones right now is that they give us something to look forward to. While the movie trailers in the 11th Annual Movie Trailer Contest aren't required to preview actual upcoming films, they're still evidence of the great upcoming filmmakers in our community! And we're sure looking forward to seeing what stories will feature in this year's submissions.
Similar to the movies themselves, there are many components to an awesome movie trailer. Some of these components are standard, and some depend on audience opinion. Lucky for our contestants, our judges have created a list of tips for a successful production.
What Makes A Winning Movie Trailer?
One-liners are winners. 
Music sets the tone. 
More camera = more creative. 
Find some actors. 
Graphics drive it home. 
Editing is the key.
This may look like a list of hints from one of The Great British Baking Show's Technical rounds, but don't worry. There's an in-depth list of trailer tips and tricks on the contest website.
Let the 7th-12th grade film producer/movie lover in your life know about the 11th Annual Movie Trailer Contest so they can enter for the chance to win cash and credentials to kick-start their film-making career! Or, at least, a fun project to keep them occupied for the winter months ahead.
For contest guidelines and details, visit capedcu.com/contest.