Back To School Drive 2020
Published on Monday, August 24, 2020
Estimated read time: minutes
Content last updated on Wednesday, February 24, 2021
Publicado el 1 24 de 7 de 2020
El tiempo estimado de lectura es de: minutos
Contenido actualizado el 3 24 de 1 de 2021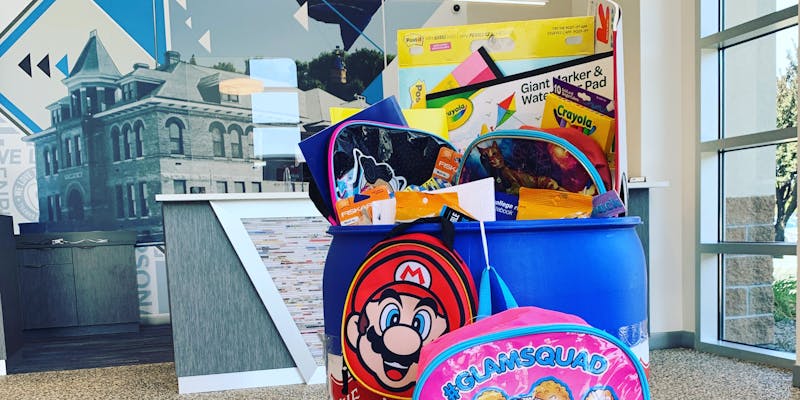 CapEd was excited to participate for another year as a sponsor for the Back 2 School Drive, in partnership with CBS 2 News and The Salvation Army . This annual fundraising and donation event supports students in area schools who might not otherwise be able to afford school supplies. We are elated by this year's turnout.
Thank you to everyone who donated supplies and funds at CapEd branches, as well as those who gave directly to the Salvation Army online. This year, CapEd collected $4,500 in monetary donations, as well as plenty of paper, markers, backpacks, pens, and other classroom essentials that local students need to succeed in the current school year. One generous individual even donated a laptop computer!
After an especially difficult six months for families, educators, and students alike, we're grateful for the opportunity to give back to those who are working so hard to maintain a sense of normalcy for the little learners in our lives. We hope all the families and students who are back to school are feeling supported for the scholastic journey ahead.