Distance Learning Resources for Parents and Teachers
Published on Thursday, December 31, 2020
Estimated read time: minutes
Content last updated on Thursday, September 08, 2022
Publicado el 4 31 de 11 de 2020
El tiempo estimado de lectura es de: minutos
Contenido actualizado el 4 8 de 8 de 2022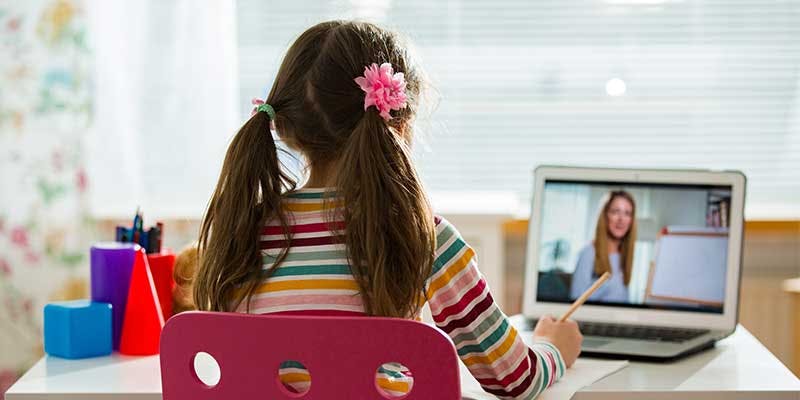 As Idaho families worked through the challenges of at-home learning this year, our community partners rose to the occasion to support teachers and families with resources for students learning from home. We've gathered some of those resources below to help the students in your virtual classroom.
Idaho Public Television
When we transitioned to the digital landscape this year, Idaho Public Television (IDPTV) recognized the need for a different type of learning straight away. Kari Wardle, IDPTV's Education Manager, and the team at PBS and PBS Kids made their mission to give parents and teachers supplemental, structured content in both English and Spanish to support continued learning outside of the traditional classroom.
Classroom Idaho Broadcast on IDPTV's Create Channel
With schools shut down in April, PBS addressed the concern for students without access to the Internet by partnering with the Idaho State Department of Education and English Language Center. Together, they created content to teach what the kids would be learning at that time in the classroom on their Create Channel. They dedicated an hour each day to each grade level K-6, and provided content for older students looking to move into college or career in the evenings.
Distance Learning Resources by Grade
The Distance Learning Resources by Grade landing page is another great resource from PBS for online learners. Broken out by grade level, the Learning Ecosystem is great for educators and parents seeking grade-level specific supplemental content in English and Spanish.
For Parents and Caregivers
PBS Kids for Parents is a great resource for caregivers looking for age, grade or topic-specific activities for their kids. With Apps designed with learning goals in mind, and learn-at-home activities including printouts, read-alongs, and crafts that you can do with the whole family, there's a wealth of info "for grownups" on this website. Parents can even sign up to receive a weekly newsletter with activity suggestions.
Sesame Street in Communities is another website that offers songs, crafts, videos, and plenty of other learning resources in both English and Spanish. You can filter by topic from School Readiness and Exploring Emotions, to Resilience and Daily Routines. Or, you can also filter by resource length to help engage every child, no matter their attention span.
Curriculum for Teachers
Designed mostly for teachers, but useful for parents, too, PBS Learning Media features PreK-12th grade content curated by subject, grade level, and state learning standards. You don't have to sign up to use these resources, but you need to create a free account to access the state learning standards feature.
PreK-12 Resources for New School Routines was created specifically in response to the Pandemic, and links activities to PBS kids shows for an integrated learning experience on and offline. Episodes air on IDPTV's PBS Kids 24/7 channel .
CapEd is a sponsor of Idaho Public Television. The bulk of the information above was drawn from a webinar we hosted with Kari Wardle on October 22, 2020. Follow along as she tours each of the websites mentioned and find out more in the Q&A at the end of the recording on our YouTube channel .
Lee Pesky Learning Center & Idaho AEYC
The Lee Pesky Learning Center and the Idaho AEYC also provide great resources for parents helping their kids continue their education at home. Click the links below to explore their resource repositories:
Lee Pesky Learning Center's Early Childhood Resources
Membership Supports Education
At CapEd, membership supports education, which means everything that we do as a credit union is dedicated to our local education community. That's why it's important to us that the community partners we work with in the Treasure or Magic Valleys also support educators, teachers, parents, and forever-learners in Idaho. CapEd Credit Union is grateful for the partnerships we've developed with the organizations above that help us to fulfill our mission.
We hope these resources are helpful to you as you continue to facilitate at-home-learning in the 2020-21 school year!