eBanking Update
Published on Monday, October 24, 2022
Estimated read time: minutes
Content last updated on Monday, October 24, 2022
Publicado el 1 24 de 9 de 2022
El tiempo estimado de lectura es de: minutos
Contenido actualizado el 1 24 de 9 de 2022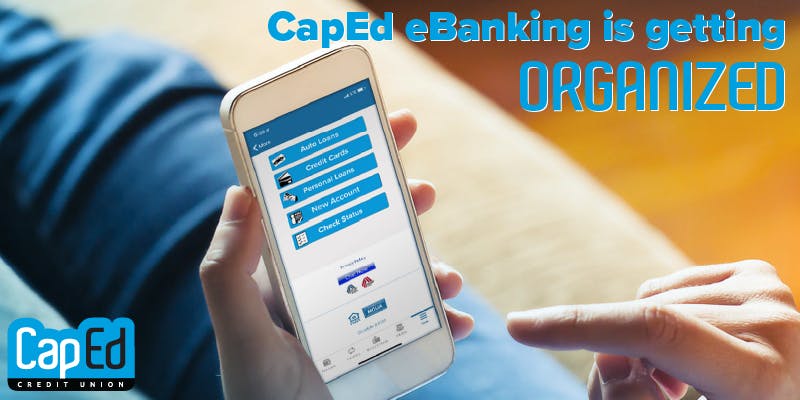 CapEd's online and mobile banking has received an update! Users will now experience a new look and a more sleek design that allows for simple navigation to help make your every day banking needs even easier!
We've Got You Covered
Don't worry, we've prepared recourses to make this transition as easy as possible for users. Visit the CapEd YouTube Page page to find a whole playlist of How To videos. These videos cover our most commonly asked eBanking questions such as Bill Pay, Mobile Deposit and How To Reset Your Password.
Update Time
When you log in from your favorite internet browser, the online banking updates are already in effect. On your mobile device, make sure you have the most updated version of the CapEd Mobile Banking app by clicking update in your app store. It can also be beneficial to uninstall the app, then reinstall it to make sure everything is up to date.
Happy Scrolling
The new navigation is streamlined into categories to allow for a more efficient search and user experience. We understand changes to something you're already familiar with can be difficult but we're here to help. If you have further questions or need assistance, use the "Let's Talk" bubble in the bottom right of your screen!