How Giving Can Meet Your Needs
Published on Tuesday, August 04, 2020
Estimated read time: minutes
Content last updated on Thursday, September 08, 2022
Publicado el 2 4 de 7 de 2020
El tiempo estimado de lectura es de: minutos
Contenido actualizado el 4 8 de 8 de 2022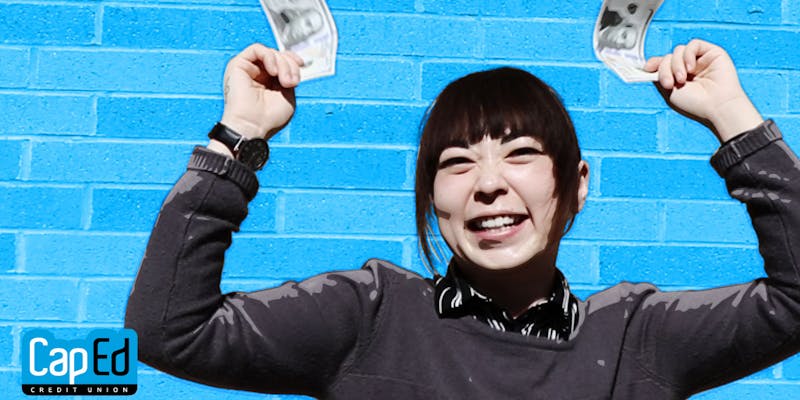 With the Pandemic now in its eighth month, we're all missing our old normal and you are not alone if you're feeling a sense of loss and sadness as a result. Luckily, there's a simple foundation for finding joy and improving our well-being that we can turn to when we need it.
What Makes You Happy?
We all have our favorite activities, but have you ever wondered why that book club, or adult kickball league, or weekly trivia meet-up made you feel so good? According to the Self-Determination Theory (SDT) , a "framework for the study of human motivation and personality," our sense of well-being is based on the fulfillment of three basic needs: relatedness, competence, and autonomy. Leslie Becker-Phelps Ph.D. published an article on psychologytoday.com called, "The big three: the foundation for lasting happiness ." In it, she describes these three basic needs as "connection to others," "taking on challenges and experiencing mastery," and "having a sense of acting of your own accord and in harmony with your sense of self." So, putting it simply, to be and stay happy, we need to feel connected to others, successful and knowledgeable in our actions, and empowered to make our own choices.
If you think about what brings you the most joy in life, do you see how it might meet these needs?
Meeting Your Needs
One example of the connection between happiness and the SDT's basic needs is in developing a fitness routine--something a lot of us have done, or at least thought about doing, since Idaho's stay-home orders in March. Going for a walk through your neighborhood or following along with a workout video on YouTube are great mood-boosters, but the endorphins from physical exercise only last so long. If you want a lasting feel-good effect, you might think about your exercise routine in the context of relatedness, competence, and autonomy.
Let's say you decide to do a workout video three times a week. Following along with videos alone in your living room could become a chore pretty fast, but what if you designed your workout to meet your three basic needs? Let's try it:
Relatedness: If you followed the video with a friend remotely or with a family member in your household, you'd be fulfilling the need for social connection by having someone to commiserate with about the difficulty of that one back move and the soreness you experience afterward.
Competence: Then, if you stick with your workouts for an extended period of time--let's say, a month--you may begin to find ease in the movements, motivating you to progress to more difficult variations of the exercises. This sense of success might make you feel confident in your ability to not only stay in shape but also look legit doing it.
Autonomy: Finally, by setting a specific workout goal with your home-gym buddy and choosing each day to stick to it, you'll likely feel pride in the decision to define yourself as a healthy person. Not to mention, you get to bask in the triumph of totally rocking the stay-home situation.
Now, not all of us are fans of working out, so this may not be the vision of happiness you would imagine for yourself. Maybe your favorite thing to do during the Pandemic is donning your mask to go for a hike with a fellow remote coworker so you can get in some of that good ol' water-cooler banter, or maybe it's whipping up a new recipe with a friend via video call and then taste-testing it like you made dinner in the same kitchen.
These common ways to find joy during the Pandemic are great ways to stay connected, optimistic, and motivated, but what else can we do to get that happy feeling without leaving our homes? It turns out, the simple act of giving not only makes someone else's day a little brighter, it's also a great way to boost your mood.
Giving And Happiness
Many studies show that the act of generosity and charitable giving is correlated with increased happiness. Behavioral economists talk about this happy boost as the "warm glow ." But what is it about giving that gives us the glow? You guessed it--fulfilling our basic needs.
Let's say you give someone a gift card to a local coffee shop. When you see the direct result of that generous act, such as their smeyes from the smile beneath their mask or a thank you text with a bunch of smiley and coffee emojis, this fills your need for competence--knowledge that you met the challenge of making them feel joy. Furthermore, if the person you give the gift card to is a close friend or loved one, you fulfill the need of relatedness--feeling social connection with the person you're giving a little sugar or caffeine boost. Finally, the autonomous decision to give a gift to someone you care about empowers you with the pride and knowledge that you are someone who makes others feel cared for.
It's hard not to smile when someone else smiles as a result of our actions, and that's the glow at work. So, if we're going to give, is there something specific in how we give, what we give, or when we give that makes the glow brighter?
How to Give
No matter how you give, the simple act of generosity is a great way to feel happier. Generosity comes in many forms, including monetary donation and giving of time or gifts. If you need some ideas to start, here are a few:
Donate money to local charities that support the causes you care about.
Purchase gift cards from local businesses to give to friends.
Volunteer to help out at an organization that benefits individuals in your community.
Take an hour out of your evening to call and check in with a family member or neighbor who lives alone.
These small acts of generosity can make a big difference in the life of those impacted by it, and they make a difference for you, too, by filling your basic needs.
What to Give
Many people turn to monetary donations for charitable acts because they are a simple way to empower the recipients to use the gift in a way that meets their needs. What's great about the relation between monetary giving and happiness is that the amount of money that you give doesn't affect the degree of happiness you feel.
In a study by Elizabeth W. Dunn, Lara B. Aknin, and Michael I. Norton, summarized in the paper, "Spending money on others promotes happiness ," and referenced in a follow-up paper with Lalin Anik called, "Feeling Good about Giving: The Benefits (and Costs) of Self-Interested Charitable Behavior ," it was shown that how someone spends money (on themselves, or on others) is much more important to their happiness than how much they spend. Giving another person as little as $5 can reduce feelings of stress and depression for the giver, which ultimately helps them feel more positive. Aligning with the SDT, these researchers also found that the happy feeling that results from even a small act of generosity is proven to be even greater when the recipient is someone the giver cares about and when the giver can see the direct result of their generosity at work.
If you don't have the funds to buy a gift or send money to someone right now, that's okay. Time is another great way to give. Even a short phone or video call with a friend you haven't talked to in a while is a great way to let them know you care, fill both of your basic needs, and make you both a little happier in the long run.
When to Give
Choice plays a crucial role in the connection between giving and happiness. According to a number of studies referenced in the paper, "Prosocial Spending and Happiness: Using Money to Benefit Others Pays Off, " another work from Dunn, Aknin, and Norton, the more autonomous a person's choice is in the act of giving, the greater happiness they feel. They noted this as a likely result of the connection of happiness with our three basic needs and the potential for autonomy to boost the power of relatedness and competence.
So, if you are going to be generous, the more independent your decision for how, what, and when to give, the happier you're likely to feel as a result of that generosity.
Get & Give
CapEd Credit Union has long been a practitioner of giving. Some of this is a direct result of our role as a not-for-profit financial institution. Credit unions are dedicated to paying each of the profits of our financial activities back to our members in the form of reduced fees and interest rates. In this way, giving back to our community is built into our organizational model.
In 2018, CapEd took the concept of giving one step further by creating the Get $100 & Give $100 program. This program directly benefits our education community by offering a promotional funding opportunity for both a member who opens a High Yield Checking Account™ and one or more of the educators in the local Education Community we support in our mission.
When a member opens a CapEd High Yield Checking™ account, they are automatically eligible to receive an additional benefit to the reward High Yield on their account. If the member enrolls in eStatements, has at least one direct deposit to their High Yield Checking™ per month, and has at least 12 debit card transactions within any of the first three qualification cycles after account opening, they get the benefits of receiving and giving money without any cost to them.*
So, if you're looking for a way to improve both your mental and financial well-being this year and you'd like to support local Educators in Idaho, we hope you'll check out our High Yield Checking™ and the Get $100 & Give $100 program. It's a great way to give from a distance, and the donations on your behalf will help educators in our state to fund the innovations that they'll need to navigate the school year ahead. In the meantime, we hope you stay well, safe, and happy.
*Insured by NCUA