CapEd's Hello From Teachers
Published on Friday, April 10, 2020
Estimated read time: minutes
Content last updated on Wednesday, February 24, 2021
Publicado el 5 10 de 3 de 2020
El tiempo estimado de lectura es de: minutos
Contenido actualizado el 3 24 de 1 de 2021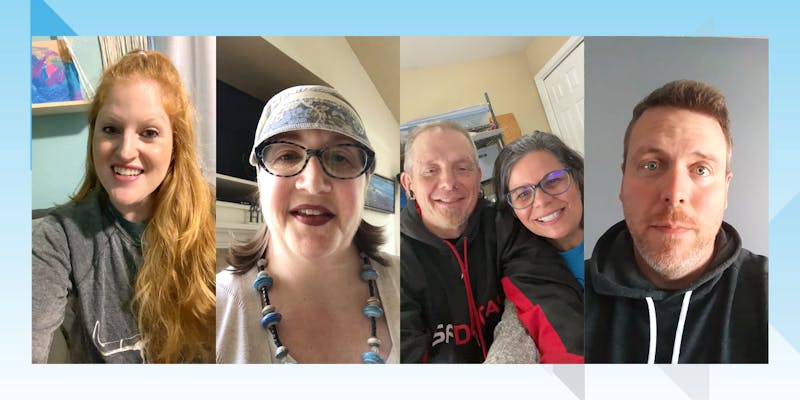 CapEd's mission states, "We are a people-oriented Credit Union that provides personal and business financial services of superior quality and convenience. Our primary focus areas are member financial well-being,  enrichment of community and promotion of quality education."
As a part of fulfilling that mission, we do what we can every day to fill the needs of our Education Community in Idaho. That includes Teachers, parents, and students alike. Hello From Teachers is one of the ways we are working to bring our community together.
Helping Teachers Connect With Their Students
With Covid-19 keeping us apart, Teachers are not only missing the time they would spend checking in with their students' personally; they are also tasked with literally transforming the way they do their jobs by converting each of their classroom resources into online course materials and lessons. Not only that, but they are working tirelessly to help get their students the tools that they need to continue their learning safely at home. That's why we put together "Hello From Teachers," a campaign to allow teachers to send a visual message to their students to encourage them to stay positive and keep up the great learning they're doing during this difficult and confusing time.
You can find all the Hello From Teachers videos on our YouTube channel , and look out for your child's teacher on KTVB Channel 7, KBOI Channel 2, Facebook , and Instagram .
We Appreciate Our Educators
Thank you to all the dedicated educators out there who are working tirelessly to make learning possible for their students at home. We see you, we appreciate you, and we'd love to help you say, "Hello!"
If you're a teacher in Idaho who would like to submit a video for your students, please email us. Stay home, stay safe, and take care.