How do I deposit a check on the CapEd Mobile Banking app?
Published on Wednesday, April 06, 2022
Estimated read time: minutes
Content last updated on Thursday, September 08, 2022
Publicado el 3 6 de 3 de 2022
El tiempo estimado de lectura es de: minutos
Contenido actualizado el 4 8 de 8 de 2022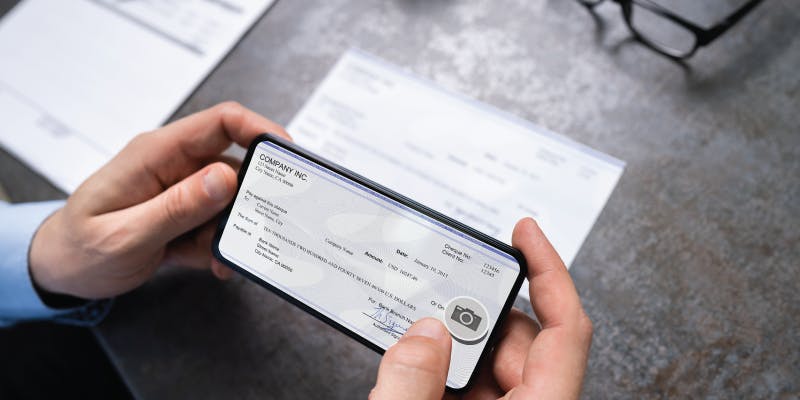 If you can't make it to a branch to deposit your check, don't worry, you can make your deposit from your phone! With your CapEd Mobile Banking app for Android and IOS , you can simply take a picture of your check and deposit it directly into your account.
1.      Once you're logged into your mobile app, select Deposit Check in the menu bar.
2.      If this is your first time accessing this feature, you'll need to accept the Mobile Deposit User Disclosure and Agreement.
3.      Select which account you want to deposit your check into.
4.      Next, you'll enter the deposit amount written on the check.
5.      You will then take a photo of the front and the back of the check with your phone within the app.
Make sure you have properly endorsed or signed the back of the check before taking a photo. You'll most likely have to grant the app permission to use your phone's camera.
Note: Photos are best taken on a flat surface and make sure the check is smooth and flat as possible.
6.      Once both the front and back images of the check have been taken, you will click Submit Deposit.
You'll receive an email confirming if the check was accepted or not. If your check was rejected, you'll be informed of the reason. For example, wrong payee or missing endorsement could be the reason.
And there you have it! You can now successfully deposit a check from anywhere with just your mobile phone.