How do I enroll in CapEd Online Banking?
Published on Wednesday, April 06, 2022
Estimated read time: minutes
Content last updated on Thursday, September 08, 2022
Publicado el 3 6 de 3 de 2022
El tiempo estimado de lectura es de: minutos
Contenido actualizado el 4 8 de 8 de 2022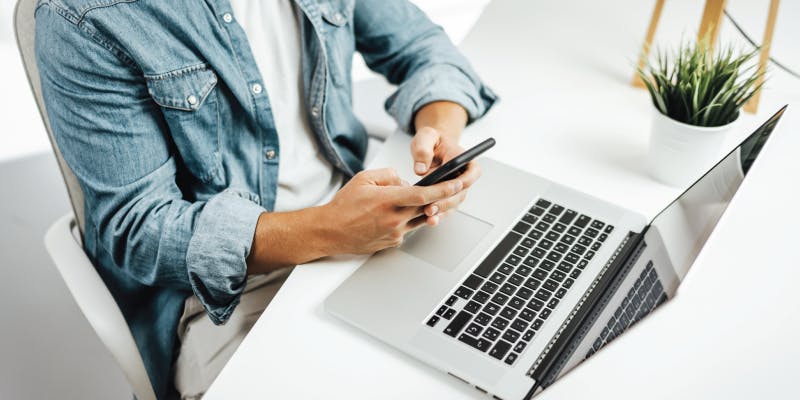 To enroll in Online Banking (also known as eBanking), head to our website or download the CapEd Mobile App on your Apple or Android device and follow these steps:
1.    On the app, select Register. On the website, select Enroll in eBanking in the top right corner of the screen below the login portal.  
2.    Next, identify whether you're enrolling as an individual or a business.
3.    You'll be prompted to review and accept CapEd's Electronic Funds Transfer Agreement and Disclosure.
4.    Then you'll need to confirm your identity with your member number and social security number and set up an identifying question.
Note: If you are already registered for online banking, you will receive an error code and be prompted to log in with your existing credentials.  
5.    Now that your identity has been confirmed, you can create your username. You'll be able to check the availability of your unique username, too. (Sorry, CapEdisnumber1 is already taken.)   
6.    After you've chosen your username, you'll be prompted to receive a temporary password via email or text message. The temporary password is only good for 24 hours.
7.    Log in with the temporary password and create your own secure password.
Congrats, you're officially enrolled in online banking and have access to your accounts, your credit score and more—on the go!