CapEd's New Online Chat Features
Published on Monday, July 19, 2021
Estimated read time: minutes
Content last updated on Monday, July 19, 2021
Publicado el 1 19 de 6 de 2021
El tiempo estimado de lectura es de: minutos
Contenido actualizado el 1 19 de 6 de 2021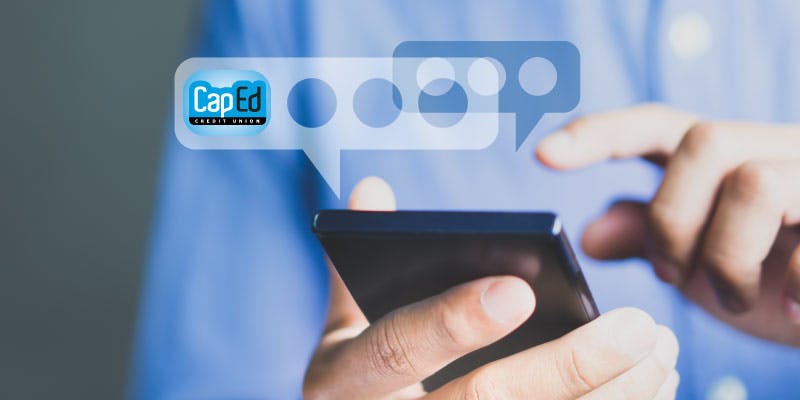 CapEd's online chat has been upgraded! Here's what new features you'll see when you chat with us on our website:
New Chat Features
1. The Chat Bubble's Got a New Look
With our new chat features comes a new look, so the chat bubble now looks like the image below.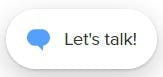 2. Co-browsing Collaboration
Can't find what you're looking for on capedcu.com, or need help filling out an application? CapEd representatives can now help guide you to where you need to go with the chat's co-browsing feature! When you give us permission in a chat, our representatives will be able to view capedcu.com from your perspective, guiding you as you browse our website or eBanking, and they can even help you to fill out forms!
This feature is only applicable to capedcu.com, so we can only see our website and online banking as you browse. Also, all personal identifiable information (like social security numbers) is protected and hidden from our representatives as we help you with your application or account request, so your private information stays private.
3. Audio and Phone Options
Now you can request and start a call directly through the chat! If you'd prefer to talk out an issue with one of our representatives than type in the chat window, all you have to do is request an Audio call and we'll enable audio connection through your computer's speakers. Or, you can message us your preferred contact number and we'll give you a call.
4. Video Chat
CapEd is excited to now offer a video chat option within our website's live chat feature! If you'd prefer to see the CapEd representative you're speaking to during a live chat on our website, simply select the Video chat option and provide permissions for your browser to access your computer's camera and microphone.
During a video chat, you can select whether you'd like to turn your camera on or just view the representative, and the text to chat feature will still be enabled for the duration of the call.
Chat features are accessible on your desktop and mobile device through our website, but not through the CapEd Mobile Banking App.
We'd Love Your Feedback
Updates to our chat features are still new and we'd appreciate your feedback! An optional survey that will appear at the end of your chat or audio/video call before the chat window closes. Please feel free to let us know how your felt about your experience in this brief questionnaire and provide any information you think would help us make our live chat even better in the future.
Questions?
We're excited to offer these new features to facilitate easier account opening and improved member experience online. If you have any questions about your new chat experience as a CapEd member, please feel free to reach out to our Contact Center Team.
We look forward to chatting with you soon!