Romance Is In The Air, So Are Romance Scams!
Published on Friday, February 11, 2022
Estimated read time: minutes
Content last updated on Friday, February 11, 2022
Publicado el 5 11 de 1 de 2022
El tiempo estimado de lectura es de: minutos
Contenido actualizado el 5 11 de 1 de 2022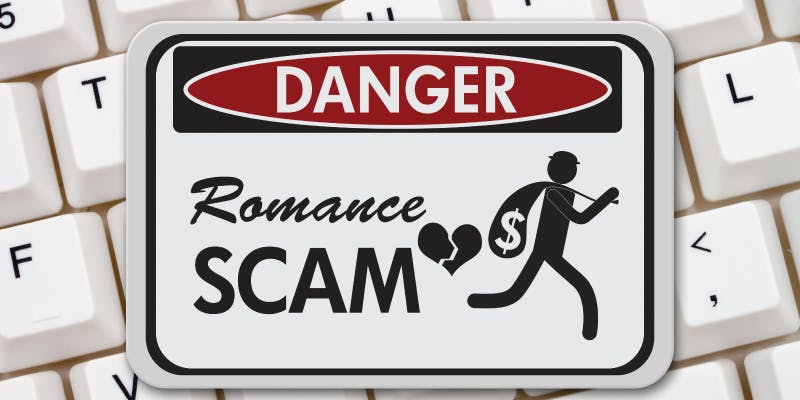 It's February and love is in the air… and romance scams are more popular than ever. The Consumer Financial Protection Bureau has provided our members with guidance to avoid being scammed.
Is It Love Or Is It A Scam?
On Valentine's Day we celebrate love but did you know that Americans report losing more money from romance scams than any other fraud type? While romance scams affect every age group, older adults aged 70 and older reported the highest median dollar loss from romance scams.
Here are some tips to avoid online romance scams:
Never send money or gifts to someone you haven't met in person – even if they send you money first.
Don't share personal information – like bank account or credit card numbers, or your Social Security number – with a new love connection.
Talk to someone you trust about your new love interest. It's easy to miss things that don't add up. Pay attention to concerns from your friends or family.
Try a reverse-image search of any pictures they share. If the photos are associated with another name or with details that don't match up, it's probably a scam.
Want To Learn More?
The Consumer Financial Protection Bureau has provided recourses like their blog on romance scams , a romance scams handout and don't forget to check out their updated Money Smart for Older Adults , which includes a new section on romance scams.