The Benefits of Contactless Cards
Published on Monday, January 25, 2021
Estimated read time: minutes
Content last updated on Thursday, September 08, 2022
Publicado el 1 25 de 0 de 2021
El tiempo estimado de lectura es de: minutos
Contenido actualizado el 4 8 de 8 de 2022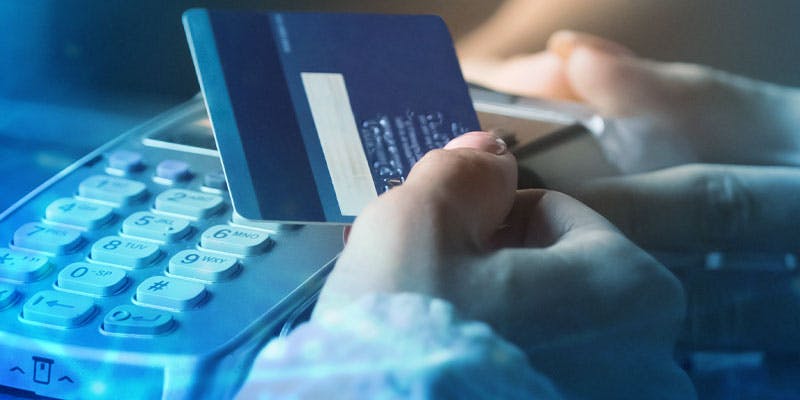 An Advanced Way To Pay
CapEd now offers contactless Visa® Debit Cards. Contactless cards make paying for purchases simple and hygienic. What can you do with your contactless card?
The Benefits of Contactless Payment
Use your contactless CapEd Visa® Debit Card at any ATM which displays any of the network logos that appear on the back of your card.
Use your card at any merchant that accepts Visa® Debit Cards.
Your card can be used at all contactless (tap to pay), chip & non-chip terminals.
No added costs or fees.
You can use your card Fee Free at any Co-Op Network ATM. Visit co-opfs.org for a complete listing.
You can change your PIN by calling the PIN change line at 1-877-265-9594.
How To Use Your Card
To use your contacless card, just find the contactless symbol on the card scanner at checkout. Simply hold your contactless card over the checkout terminal and wait for the confirmation of payment. Depending on the merchant, the terminal may make a short noise to indicate a successful payment process, or the screen may simply state, "Payment Approved," or similar language. Your payment is processed in seconds and the same encryption technology as contact-only EMV chip cards keeps your payment secure. Learn more about how Visa® secures contactless payments on their website .
If you prefer to swipe, you don't have to go contactless to use your new contacless card! The contact functionality you're used to inserting or swiping at terminals will still function, so that you can use your card at merchants who haven't upgraded to accept contactless payments.
We're Here To Help
If you have any questions about a contactless CapEd Visa® Debit Card, give us a call, send us a live chat, or reach out via your preferred CapEd contact method. If you've just received your card, activate it by calling (866)642-0450.