How to Enroll in eStatements
Published on Wednesday, January 22, 2020
Estimated read time: minutes
Content last updated on Tuesday, May 17, 2022
Publicado el 3 22 de 0 de 2020
El tiempo estimado de lectura es de: minutos
Contenido actualizado el 2 17 de 4 de 2022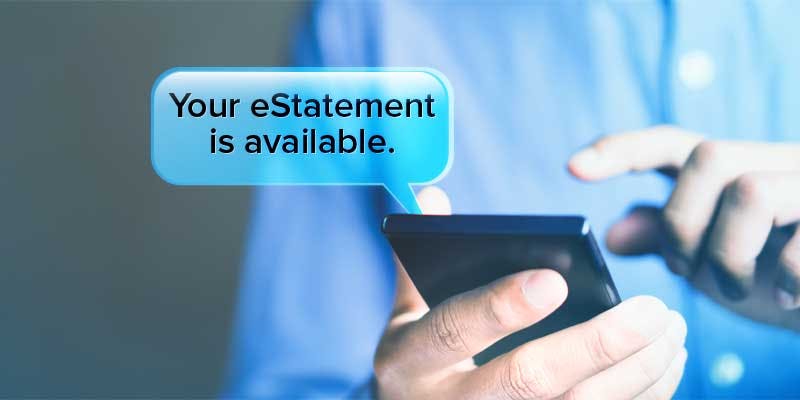 eStatements are a qualification for many of CapEd's rewards accounts because reducing our consumption of paper is one of the ways we are working to create a sustainable future for our members and our community. Even if you don't have an awards account yet, eStatements are a great way to reduce your environmental footprint!
How to enroll in eStatements:
Sign into Online Banking in the top right corner of any web page on https://capedcu.com, or log into your CapEd Mobile Banking app.
From the Dashboard, select More in the widget menu, then select eDocuments > Statements > View Statements.
The system will automatically redirect you to our statement provider's website. If not, you likely have a pop-up blocker enabled. You will need to add CapEd's website as an exception in your browser's popup blocker settings or temporarily turn them off to view your statements online.
Select Enrollment to change your delivery options. If you are in the mobile app, you'll find Enrollment within the hamburger menu in the top right corner of your screen.
Update your Monthly Statement, Notices, and Tax Statements from "Paper" to "Electronic."
Submit your changes.
The Agreement to Receive Communications Electronically will appear on the screen.
Once you have reviewed the agreement, scroll to the bottom of the document and type in "edocs" in the space provided.
Click "I Agree."
A message will appear that says your future statements will be available electronically.
You've now successfully enrolled in eStatements!
Questions?
If you need assistance, we're happy to help! Contact us with any questions you have about enrolling in eStatements.