LoanPay How To
Published on Wednesday, December 08, 2021
Estimated read time: minutes
Content last updated on Wednesday, March 30, 2022
Publicado el 3 8 de 11 de 2021
El tiempo estimado de lectura es de: minutos
Contenido actualizado el 3 30 de 2 de 2022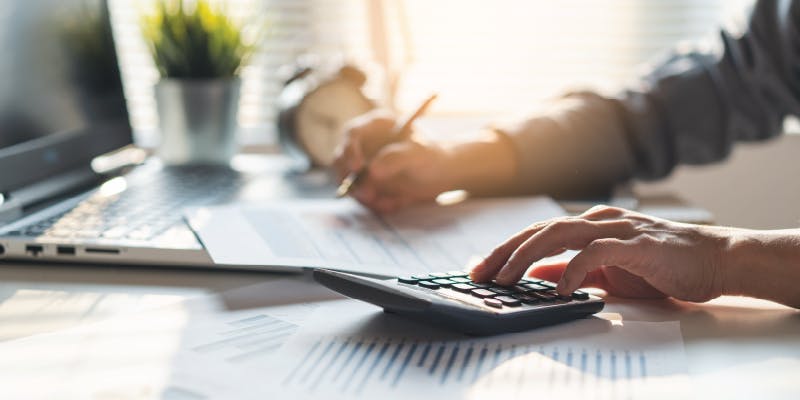 We understand that not all CapEd members have us as their primary financial institution. As a local credit union, we offer competitive interest rates on each of our loan products, including auto loans, home loans, RV loans, student loans and credit cards, as well as many other consumer and business loan options. For our borrowers who only have a loan with our credit union, our members find themselves needing to make loan payments from external bank accounts.
Convenient LoanPay Options
CapEd has a plethora of options to make those loan payments convenient from external accounts.
You can visit a branch in person or call to work with a CapEd Representative to pay your loan, but these options don't offer the expediency of online banking. To make your loan pay experience even easier, why not make your payments online?
LoanPay Instructions for Paying with External Accounts :
If your only accounts with CapEd are your share savings and loan, making your payments is very simple in online banking. To get started, head to LoanPay on capedcu.com and follow the instructions below:
Click on the "Make a Loan Payment with LoanPay" button.
After clicking the LoanPay button you'll be sent to the LoanPay web page. From here you'll log in just as you would to your eBanking account. If you aren't enrolled in eBanking, follow the instructions for your first visit listed on the page.

Once you've successfully logged in, you'll be prompted to choose how you'd like to make your payment. You can chose between paying with a debit or credit card or you can make a payment through another bank account. To note, paying with a debit card involves a service fee while paying through another financial account is free of charge.
You will be given instructions for how to find your account and routing information for your other bank account. Enter your payment amount and when to send the payment. From here you can also set up reoccurring payments as well.
Once you submit your payment, you'll see confirmation of the payment amount on the next screen and will also receive a confirmation email.
Open A CapEd Checking Account
If you'd like to simplify your loan pay process further, we encourage our loan borrowers to open a CapEd checking account so you can keep all your accounts under one roof. Adding a CapEd checking account to your membership can make loan payments and transfers even more of a breeze.
Making Your CapEd Loan Payment Just Got Easier.
Once you set up your external account or internal account for payment, the information will be saved for the next time you log into Loan Pay to make your payment. To avoid unwanted late fees and the stress of making your payment on time, we recommend setting up your payment as reoccurring. You can conveniently split up your payment as well by having it paid bi-weekly to match your pay periods. This method can make monthly budgeting more manageable too.
Supporting Financial Empowerment.
CapEd is committed to supporting financial well-being and empowerment for our community members. We hope to set each member up for success, and we hope these instructions for paying your CapEd loan payment with an external account help you to make your payments easier and faster, so you can get back to enjoying your loan purchase.  
If you have any questions, feel free to reach out to us via the Let's Talk chat option in the bottom right corner of your screen.