How Does ACH Work?
Published on Wednesday, September 09, 2020
Estimated read time: minutes
Content last updated on Wednesday, February 24, 2021
Publicado el 3 9 de 8 de 2020
El tiempo estimado de lectura es de: minutos
Contenido actualizado el 3 24 de 1 de 2021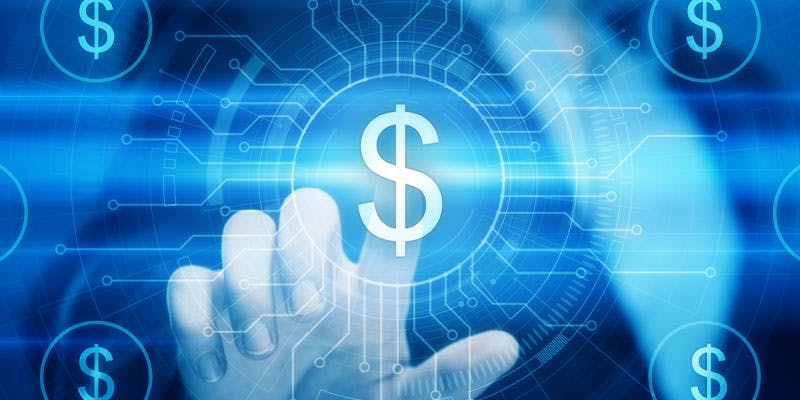 For CapEd's reward checking accounts, you may have noticed that one of the qualifications for rewards is having an ACH transaction post to the account within each qualification cycle.
If you just asked yourself, "What's an ACH transaction?" you're not alone! This term is typically only familiar to people within the banking industry, but we've got your curious mind covered.
What does ACH stand for in banking?
ACH stands for Automated Clearing House, a payment system that moves your money from one account to another electronically. For anyone interested in a deeper dive, this system follows rules created by an organization called Nacha, and they have a pretty cool website .
ACH Deposits and Payments
Most one-time and recurring transactions can be set up as direct deposits (coming into your account) or direct payments (leaving your account), both of which fall under the umbrella of ACH transactions.
ACH deposits could include direct deposits set up for:
Your Paycheck
Your Tax Return or 2020 Government Stimulus Check
ACH payments could include one-time or recurring payments you set up for:
Utility bills
Your Internet bill
Rent Payments
Deposits and payments are two sides of the same coin. Let's look at the steps taken for an ACH payment: 
First, the company who will deliver the payment, also called the paying institution, will notify their financial institution to send money out.
The bank or credit union then processes the electronic payment and sends it out, usually in batches, to be processed through the Federal Reserve and the ACH network.
After processing, the payment is then sent to the receiving financial institution where the recipient of the payment is an account holder, and the funds are applied to the designated account.
The whole transfer of funds can take from 1 to 3 business days.
Throughout the day, CapEd is sending and receiving ACH credits (deposits) and debits (payments). You may see a pending ACH transaction, but it will typically post to your CapEd account within 2 business days. 
Examples of ACH Transactions
If you use your checking account funds to pay your Idaho Power bill online, you're setting up a direct payment from your account that will clear as an ACH transaction.
ACH can be a one-time payment or a recurring automatic payment. This way, a check doesn't have to be mailed ahead of time, and no one has to remember to log in before the due date to make sure the bill is paid.
This kind of money transfer saves on administrative costs for businesses and potential ATM or Point of Sale (POS) fees for consumers. It also saves time by allowing for payments to be set to deliver on the day they are due.
Your main concern then, regarding ACH payments, is that you have enough funds in the paying account to cover the cost of the transaction.
Qualifying For Rewards
At CapEd, ACH transactions are part of the qualifications for our reward checking accounts.
Our High Yield Checking™ and Good For Me Checking accounts require having at least one ACH transaction (this can be a direct deposit or automatic payment) post to the account within each qualification cycle.
This is just one more simple way to earn your rewards!
Questions?
If you have any questions about ACH transactions or CapEd's reward checking accounts, please reach out to us. We're here to advise you, and we're happy to help.