Celebrating Hispanic Heritage Month 2021
Published on Thursday, September 16, 2021
Estimated read time: minutes
Content last updated on Wednesday, September 29, 2021
Publicado el 4 16 de 8 de 2021
El tiempo estimado de lectura es de: minutos
Contenido actualizado el 3 29 de 8 de 2021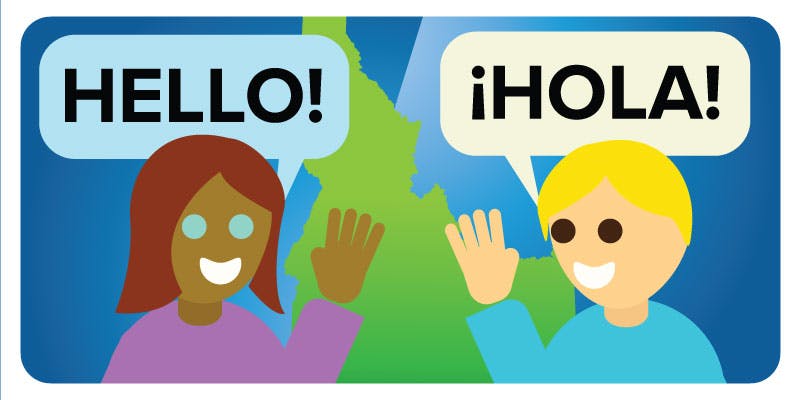 Every year since 1988, from September 15th through October 15th, the United States observes and celebrates Hispanic heritage. This recognition is thanks to the 1960s Civil Rights Movement, when the importance of recognizing the valuable contributions made by Hispanics in the United States gained traction. The observation of Hispanic heritage started in 1968 as Hispanic Heritage Week under President Lyndon Johnson and was approved by President Ronald Reagan in 1988 to cover a 30-day period.  
At CapEd, as part of our commitment to support financial wellness in our community, we've worked hard to make our credit union's resources and services available to the members of the Hispanic Community whose preferred language is Spanish:  
Commitment to Hispanic Community Experience 
CapEd has created an internal committee that is dedicated to creating financial inclusion at our credit union and identifying ways to best serve and support our growing Hispanic community in Idaho. The committee consists of employees in various departments across CapEd to capture diverse perspectives and insights.  
The committee's objectives and our mission to serve our Hispanic community members work together to uphold our credit union philosophy of "people helping people" and CapEd's vision to support financial empowerment and the enrichment of individuals and communities.   
A Spanish Microsite  
Six sections of capedcu.com have been fully translated to Spanish. The microsite can be accessed by clicking "Español" on the top right corner of our English language homepage or at https://capedcu.com/es/. CapEd hopes to make our website available in Spanish in its entirety in the future.  
It's A Money Thing Resources in Spanish 
Five complimentary financial wellness content packs can be found in our website's Learning Center in Spanish. These include quick, fun, and entertaining animated videos fully subtitled, printable materials, and visual aids available to view and share in Spanish.  
Financial Wellness Radio Program  
Asesores de Confianza, which translates to trusted advisors, is a radio program sponsored by CapEd Credit Union that airs in Spanish every Wednesday in partnership with the Idaho Hispanic Chamber of Commerce  and La GranD 106.3 . You'll often hear members of CapEd's Unidos Committee, Bilingual Team and trusted personalities from the Latinx Community in Idaho.
Content Translation 
We want to make sure that the information we share with our members about credit union events, updates, and resources are accessible to consume and understand for as many members as possible. This is why we work to translate as many articles as possible on our blog into Spanish.  
In addition, we prioritize the Spanish translation of branch signage and important updates on capedcu.com. 
Hispanic Community Involvement 
CapEd has continuously sponsored community events that commemorate and honor Hispanic Culture such as Fiestas Patrias, Café con Amigos and Día de Los Muertos.  
We hope you join us in this month of observance and celebration of Hispanic heritage! Visit us at our booth during the Fiestas Patrias event on September 19th, 2021 at Memorial Park on Caldwell, ID from 1:00pm to 7:00pm. There will be music, food, crafts and more!   
¡Felices Fiestas!  
Learn More 
To learn more about the Hispanic community in the United States, please visit the following sources:  
https://www.hispanicheritagemonth.gov/about/   
https://www.history.com/topics/hispanic-history/hispanic-heritage-month   
https://icha.idaho.gov/docs/Hispanic%20Profile%20Data%20Book%202021%20-%20FINAL%20V3.pdf