New ATM Card Readers
Published on Monday, August 05, 2019
Estimated read time: minutes
Content last updated on Thursday, September 08, 2022
Publicado el 1 5 de 7 de 2019
El tiempo estimado de lectura es de: minutos
Contenido actualizado el 4 8 de 8 de 2022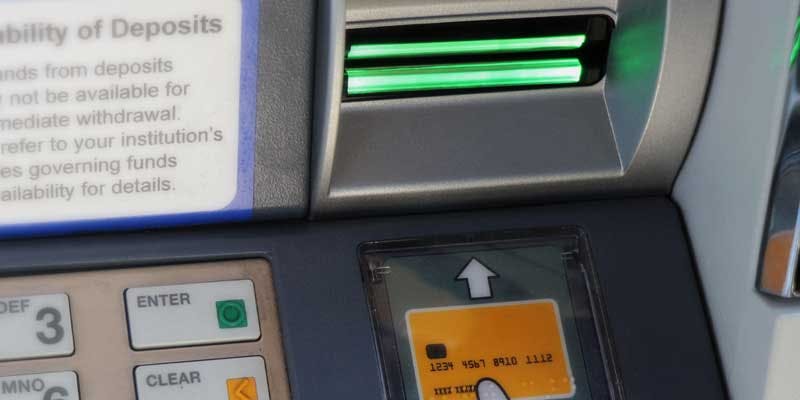 In response to the card skimming activities at our ParkCenter, Thunderbolt, and Eagle branches between July 20-26, we are expediting an update to our external ATM card readers at all CapEd Branch Locations.
The new readers are called ActivEdge and are specifically designed to prevent external and internal card skimming, USB sniffing (by encrypting data communication), and device substitution (by pairing a specific terminal with each reader to prevent installation of fraudulent devices). With these increased security features the only noticeable differences between the old readers and the new readers will be the direction in which members will insert their card into the ATM and the number of insertions per transaction. The long edge of the card will be inserted instead of the short edge and the reader will retain the card internally for the duration of the ATM interaction.
Since the reader will be seated deeper inside the machine, and with the adjustments to they way in which the cards will be read, it will be virtually impossible to employ a skimmer device on our new ATM card readers. It is anticipated that all CapEd branch location ATMs will be upgraded to the long-edge readers by August 10.
Take Further Action With CardCommand™
We are committed to maintaining the security of our ATMs for both member and non-member use. In addition to the new readers, CapEd members may also download the CardCommand™ mobile app, which allows members to monitor and control their debit cards from their smart devices.
Members can use the app to turn their debit cards on and off with a simple swipe. Other features within CardCommand™ allow you to control where your card is accepted based on merchant type and regions set using your phone's GPS. This allows individuals to be in command of their cards. Learn more about CardCommand™ on our Debit Card page.
We understand and welcome the fact that both members and non-members use our external ATMs. Regardless of your CapEd membership status, you are welcome to contact us with any questions about the new ATM card readers by phone at (208)884-0150 or via live chat during business hours.