Export Transactions Manually for Quickbooks/Quicken
Published on Tuesday, December 14, 2021
Estimated read time: minutes
Content last updated on Wednesday, May 04, 2022
Publicado el 2 14 de 11 de 2021
El tiempo estimado de lectura es de: minutos
Contenido actualizado el 3 4 de 4 de 2022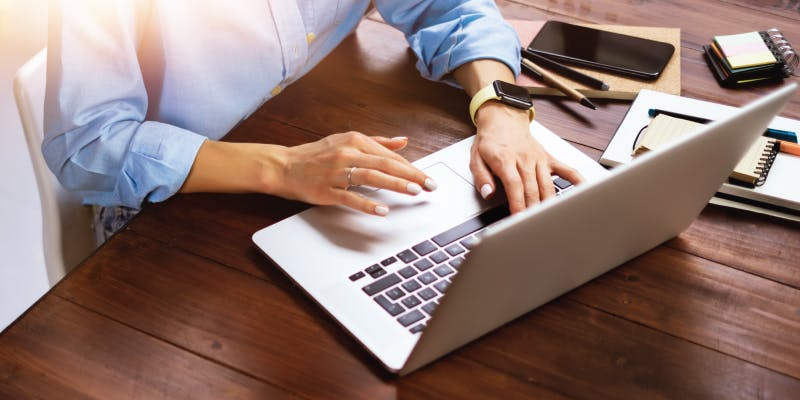 As the year comes to an end, most of our members are preparing their end of year statements, prepping for taxes or continuing their daily budgeting. Quickbooks/Quicken (Quickbooks for business accounts. Quicken for individuals and family accounts) is a useful tool to get these things done and we're thankful our members are able to utilize these tools in collaboration with CapEd eBanking.
Due to a recent update to CapEd's eBanking, some members experienced connectivity issues with Quickbooks resulting in errors linking transactions and some transaction duplication . The issue is now resolved and members should be able to go about their business as usual.
In the event a similar error occurs, we recommend manually exporting your transactions from your eBanking account and uploading them to your Quickbooks account.
Instructions for manually exporting your transactions:
Members will first need to select the account they wish to export transactions from within their online banking or mobile banking.
After choosing the account, click on the small blue download icon above the Transaction History.
Then select the file format you wish to export, such as CVS, OFX, QFX, or QBO.
Lastly, you'll open your Quickbooks or Quicken account and upload your transactions.
- If you are using Quicken, you may export Quicken using Web Connect Quicken 2008 or newer and the QFX or QBO file type.
Need Help?
If you experience any issues importing to Quickbooks or Quicken, you will need to contact their customer service support.
If you need assistance with your CapEd eBanking, contact a CapEd representative through our Live Chat in the bottom right corner of your screen or via any of the other contact methods we offer.