What is it like to work for a Credit Union?
Published on Tuesday, July 09, 2019
Estimated read time: minutes
Content last updated on Wednesday, February 24, 2021
Publicado el 2 9 de 6 de 2019
El tiempo estimado de lectura es de: minutos
Contenido actualizado el 3 24 de 1 de 2021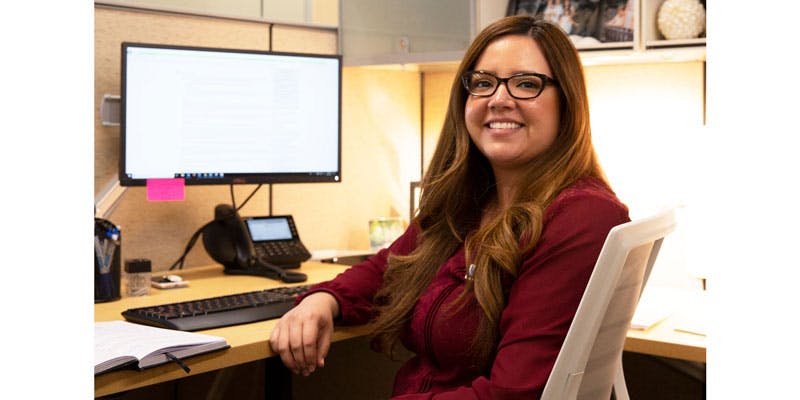 Have you ever wondered what it would be like to work in the financial industry? We stopped into our HR department this week to ask what they look for in hiring new employees so that you can have the inside scoop. Here is what they said:
1. What skills do you need to succeed in a financial institution?
Cultivating a successful career in the financial industry takes strong collaboration skills and comfort communicating through different channels. This combination of collaborative and communicative acumen is something that we look for in new CapEd Credit Union employees because it empowers them to meet the responsibilities of providing members the best products and services, while also ensuring best practices and compliance expectations are met in each of those interactions.     
2. What advice would you give someone applying for an open position at a credit union?
A Credit Union's most successful candidates and employees have a strong desire to help others and make a difference within their community.  If you would like to apply to an open position within a credit union, we recommend showcasing any past volunteer work and steps taken to improve your community.  For example, CapEd looks for people who have EPIC values: individuals who are Empowered, Professional, Innovative, and Collaborative. Candidates who demonstrate those values within their application materials definitely stand out as potential fit for the credit union space, especially within our unique culture.
Want to work at CapEd?
CapEd Credit Union is always looking for great people to join our growing team of financial experts. If you wish to learn more about CapEd's open positions or our hiring process, or if you'd like to start an application, visit our Careers page. We look forward to hearing from you!