What's my balance?
Published on Thursday, December 23, 2021
Estimated read time: minutes
Content last updated on Tuesday, January 11, 2022
Publicado el 4 23 de 11 de 2021
El tiempo estimado de lectura es de: minutos
Contenido actualizado el 2 11 de 0 de 2022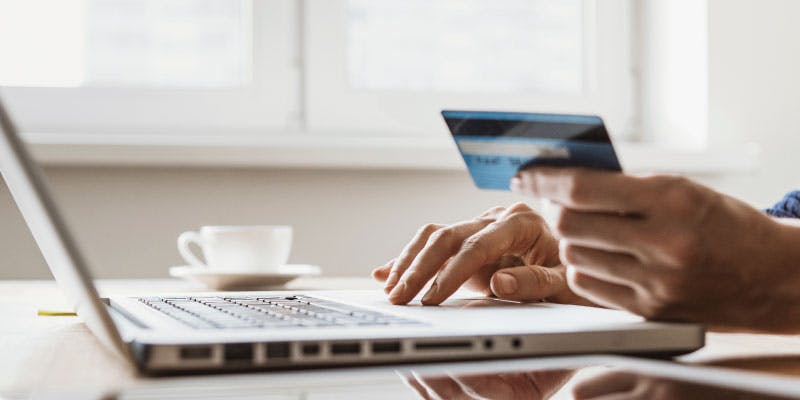 One of the most common questions we receive from our members when they call in is, "What's my balance?" And this makes sense! With advancements in technology, shopping gets easier and easier, and as we spend more, we need a way to track that spending and our daily account balances.
Calling CapEd isn't the only way to answer this question! In fact, there are many quick and easy methods to monitor your CapEd Checking and Savings Account balances.
1. Mobile Banking
Mobile banking isn't just for when you're on the go! If you have a smart phone handy, you can access your balance and accounts with CapEd Mobile Banking. One convenient feature within eBanking and mobile banking is SnapShot. Just by opening the app, you can see a quick glimpse of your account balances without having to fully log in. To set up SnapShot, log in to your account, head to settings, then click on "SnapShot" and slide the toggle to "Use Snapshot". This is also where you will select which account balances are most important to you to view before logging in. From here on out, when you open your CapEd Mobile app, you'll see those balances first. You can switch SnapShot off the same way you activated it at any time.
2. Online Banking
To check your balance on your computer, head to capedcu.com to access CapEd's Online Banking on your desktop computer. Log in, click on the account you'd like to balance and see your total and available balances. Like within the mobile app, you can scroll down to see what deposits and withdrawals have been posted to your account, including pending transactions. One way to make sure these transactions match those you've made in that month is to keep receipts and check them against the posted transactions periodically.
5. Live Chat
Another online option we offer is our live chat Let's Talk feature. From anywhere on our website, you can find the "Let's Talk" bubble in the bottom right corner of your screen and message directly with a CapEd representative during normal business hours. You can ask for your account balances, transfer funds, make payments and more through Live Chat.
4. Phone Banking
You may always check your balance by calling CapEd's 24/7 Phone Banking line, (800) 801-9601. This is an automated messaging system, so you won't be talking to any humans when you use it, but you can find out a lot of information about your CapEd accounts with the touch-tone menu options, including checking account and loan balances and transfer funds. When you call, you will be asked identifying questions that will grant you access to your account information. Then you can select the corresponding number to hear your account balance without ever being on hold for a CapEd representative. If this is your first time using this feature, you will need to set up a personal identification number, or PIN. You may do this through our regular contact center.
5. Classic Check Register
Another way to keep track of your finances and your checking account balance in particular is to stick with the old classic, a checkbook and register. Write down anything that goes in and out of your accounts to keep a running total of available funds and ensure your written balance matches the amount on your statement each month.
There's always a way
If you need to speak with a representative directly you may utilize our other quick and easy contact options. For example, you can text us at (208) 884-0510, or you can video or live chat with us using the Let's Talk feature on our website.
We want to provide as many tools and services to meet your banking needs as possible and thank you for utilizing our self-service banking options. If you have any questions, Let's Talk!